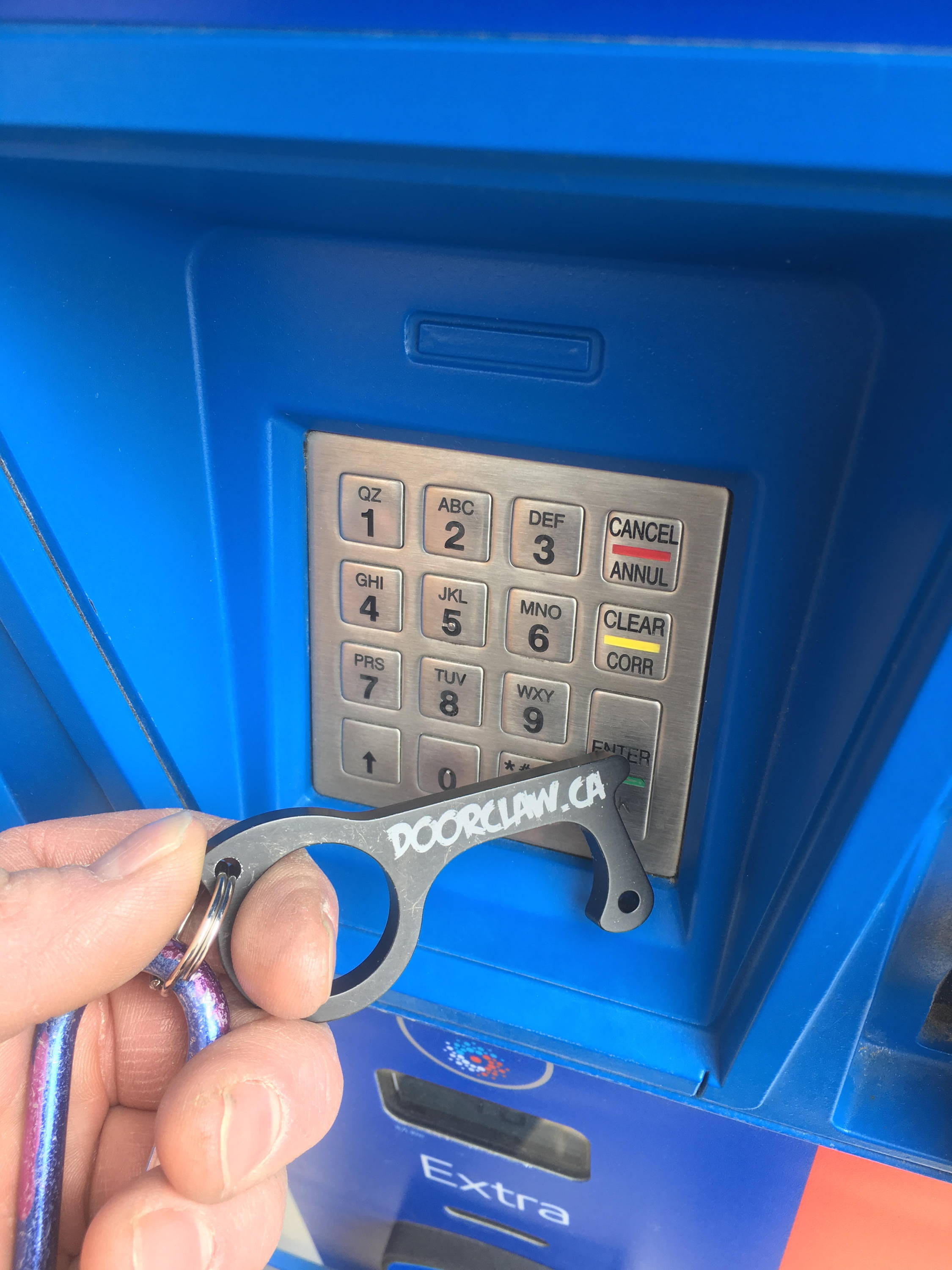 Stop Touching Dirty Things
Everyday we leave our homes and come in contact with door handles, elevator buttons, ATM machines, gas pumps and countless other items that are used by other people.
All of which can be covered in bacteria and germs just waiting to be passed onto you.
Custom Branding And Bulk Pricing Available
What a great idea. Easy to use, well made, and great price. I'll be using these forever.
The door claw is an amazing invention. I use it to open doors, get things out of drawers and toolboxes, push buttons, and it's also handy for hanging your keys up with. It provides a safe way to operate in today's times.
Purchased these for my employees. Very well made, and my employees loved them